I was invited to an event at Cafe Koi hosted by the Yummi Yogis (you'll know them from their food truck) that I thought I'd share with you.
Unfortunately it falls on a day when I already have an art class, so I'm unable to go… but I thought perhaps some of our Happy Sushi Belly readers might enjoy it!
Copied directly from their event:
"Ever wanted to learn how to make your own Raw, Gluten Free, Dairy Free desserts?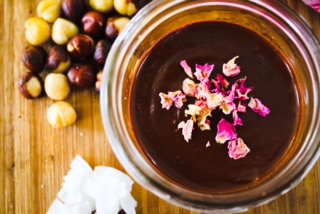 We invite you to, not only see us craft up some delicious treats, but also, learn why we pack them with Superfoods to increase libido, bone health, immunity, vibrancy and more!
Just think… a world where we can eat chocolate and feel like we've just had a facial at the same time!
In this special event, the Yummi Yogis will be guiding you through a journey of the senses.You will leave with:
•Take home recipes
•Tips for creating the most delectable treats
•Expertise in pairing superfoods with raw desserts in a way will increase your zest for life
• Free samples 😉
Registration for this event closes June 19″
Tickets are $35.00 plus a $1.82 EventBrite fee. You can get tickets on EventBrite.
Even more information is available on their Facebook event.